World Bank Teachers Podcast with Matthew Kraft. October 13, 2021.

Discussion with Matthew Kraft. August, 2021.
Discussion with Matthew Kraft. June, 2021.
Panel Discussion with Matthew Kraft. May 12, 2021.
Discussion with Justin Reich. March 26, 2021.
Discussion with Matthew Kraft- The Report Card with Nat Malkus. March 25, 2021.
Discussion with Steve Goldstein. March 24, 2021
Interview with Carly Robinson and Matthew Kraft, Brown University. March 17, 2021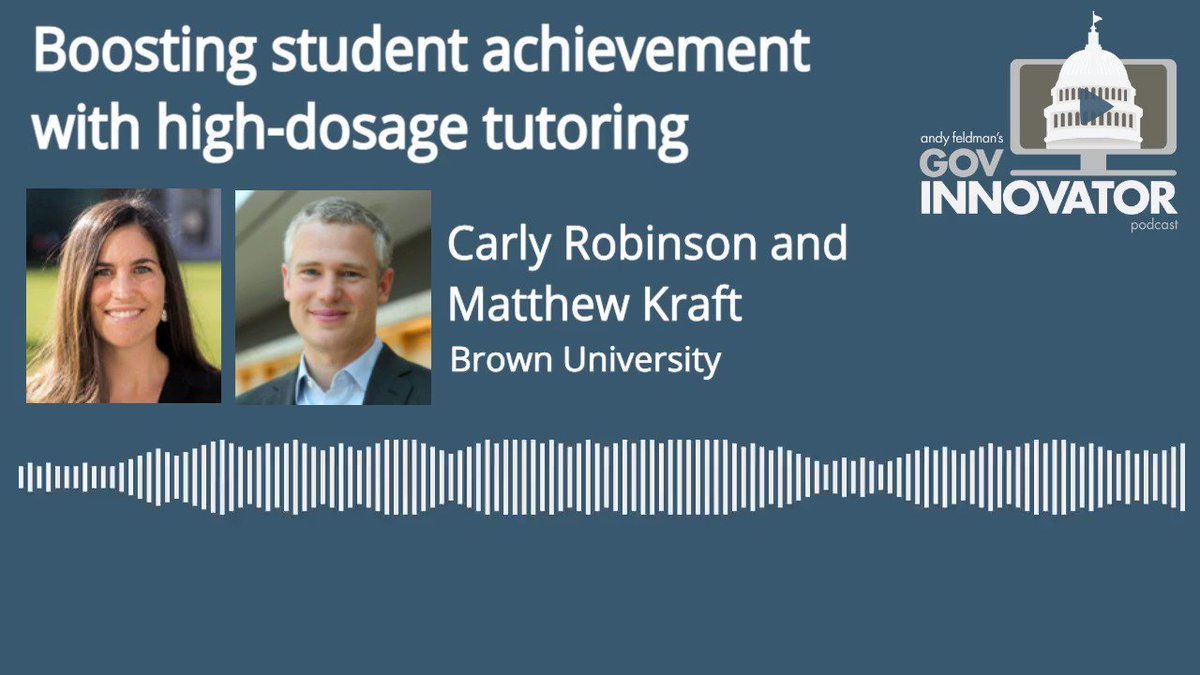 Discussion of the research findings and projections of tutroing in DC and the rest of the US. January 13, 2021. (Begins at 3:30)
Matthew Kraft, Susanna Loeb, Soljane Martinez and Carrie Nordlund discuss one possible policy intervention that could help to address widening gaps in tutoring. December 7, 2020
Conversation with CPRE Knowledge Hub managing editor Keith Heumiller. July 23, 2020

 
Podcast discussing alternate learning opportunites during COVID-19

Conversation with John Phillips on The Late Bell podcast series. April 28, 2020. 
Panel hosted by World Bank Group on applying Teach in classrooms.
Webinar hosted by Teacher Development Trust. October 2018.
PIER Public Seminar Series at the Harvard Graduate School of Education. September 2018
Conversation with Marty West. September 2018
Presentation at the American Enterprise Institute. January 2018. 
Conversation with Jonathan Supovitz. January 2018. 
Talk at Character Lab's Educator Summit.  July 2017. 
Conversation with Lauren Giliger on KJZZ's The Show.  July 19, 2017
Conversation with Larry Ferlazzo, Christine Brandt, and Barry Saide on BAM's Classroom Q&A. 
February 24, 2017. 
Conversation with Vicki Davis on Cool Cat Teacher.  November 28, 2016
Susan Moore Johnson and I discuss our article with Teachers College Record. April 29, 2013